The Zero Waste Eyeliner That's Plastic Free, Vegan, & Affordable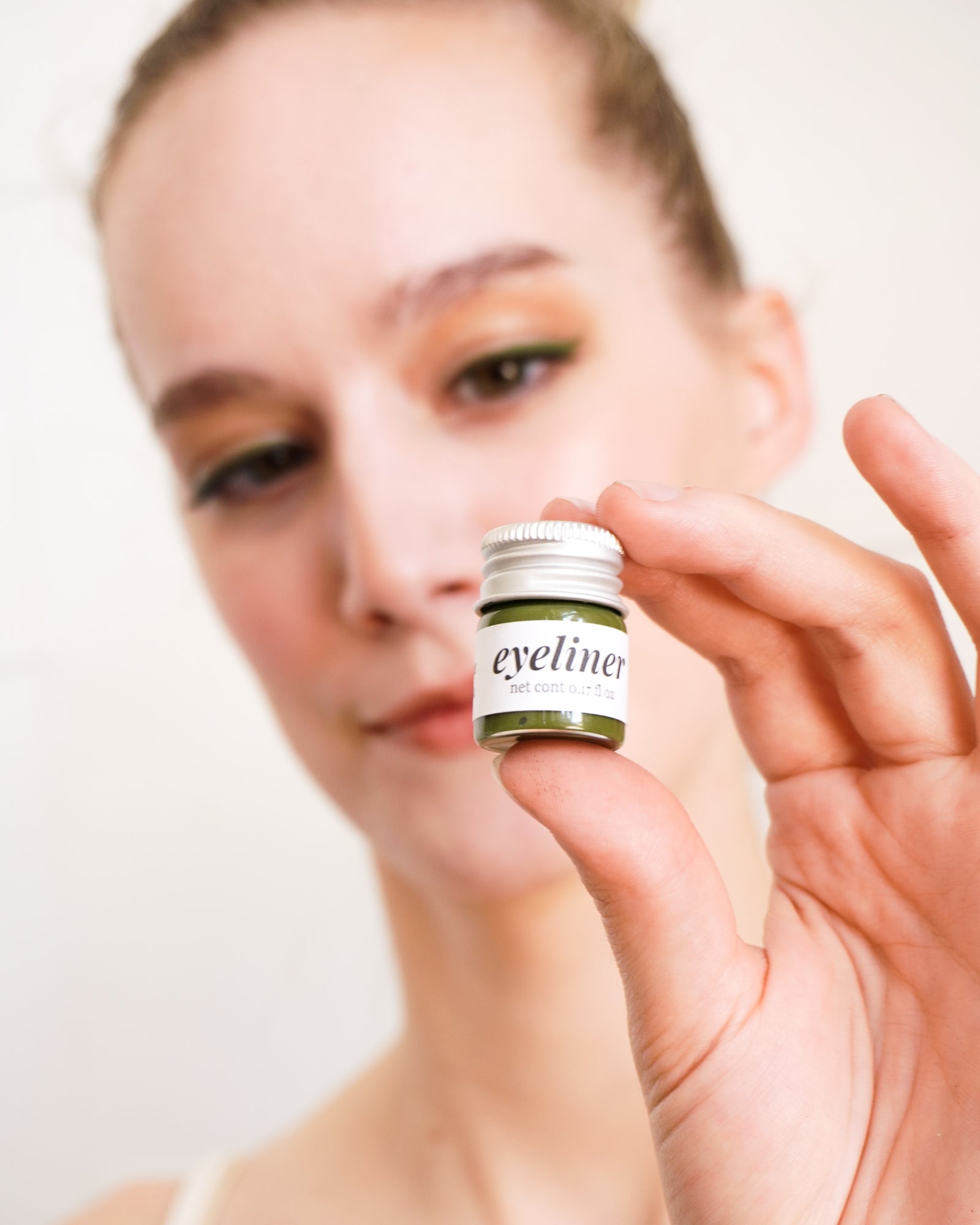 It can be hard to find zero waste makeup products that really tick all the boxes, but with the Eyeliner at Zerra & Co. we've done everything we can to achieve just that. Our Eyeliner is zero waste, vegan and cruelty free, made with natural ingredients, and affordable.
And now the Eyeliner is available in 4 different shades (because we know zero waste makeup doesn't mean boring makeup).
We may be a bit biased, but we have an inkling that the Zerra & Co. Eyeliner is the best zero waste eyeliner for anyone looking for a sustainable alternative that's gentle on the planet, your skin, and your wallet.
Our Eyeliner Formula
Just like all our other products, we created the Eyeliner formula to be gentle and functional - safe to use for everyone including those with sensitive skin and eyes. That's why none of our products contain petroleum, parabens, or talc. The Eyeliner is also fragrance free, because who's smelling your eyelids anyway? We avoid unnecessary ingredients wherever we can.
All our makeup and skincare is also made with vegan and cruelty free ingredients that are ethically sourced.
We've proven you can create an eyeliner that works without all the fluff - the Eyeliner is easy to layer without clumping and is super pigmented with stay-all-day power for everyday wear.
Please note this product contains zero petroleum derivatives and is water based - as a result it isn't waterproof or sweat-proof. If you need a bit more hold beyond everyday use, we suggest combining with a setting spray.
Zero Waste Packaging
Our zero waste Eyeliner is completely plastic free. It's packaged in the cutest little glass pot with a metal lid. We include a small bamboo brush for applying, but if you'd rather use one you already own, you can skip it by selecting "No Brush" when you add it to your cart.
When the Eyeliner is empty, you can even give the container a new life by sending it back through our Container Return Program. To keep our Container Return Program process as sustainable as possible, we suggest holding on to any eligible empty containers and sending them back all at once.
We also ship our products completely plastic free; all our shipping materials are 100% recyclable or compostable, including the tape and packing peanuts!
Eyeliner Shades
The Eyeliner is now available in 4 gorgeous shades that are worthy of every season and trend. We know how trendy colors sometimes get pushed to the back of the drawer, so we try to provide colors that are more likely to be used with everyday looks to help avoid unnecessary waste.
First and foremost, we offer a classic black Eyeliner that's jet black and pigmented. Black is a favorite for a chic winged eyeliner look.
Shimmer Brown is a slightly darker brown than our Matte Brown Eyeliner, with a subtle shimmer. It's a fantastic neutral brown for all eye colors.
Our Matte Brown Eyeliner is a bit lighter than Shimmer Brown. It's more of a red-hued brown, and it dries completely matte. It's also beautiful paired with all eye colors, but the red tones especially make green and hazel eyes pop.
Ivy Green is a stunning olive green with a very subtle gold shimmer. It was originally a limited edition shade, but it was so beloved that it's back by popular demand - this time for good!
__________
Keep an eye out for more shades to come (see what I did there?) and be sure to tag us on Instagram at @zerra.and.co for all your lovely Eyeliner looks.
xoxo,
Brittney Kiera
Content Curator - Zerra & Co.
---