All About Our Container Return Program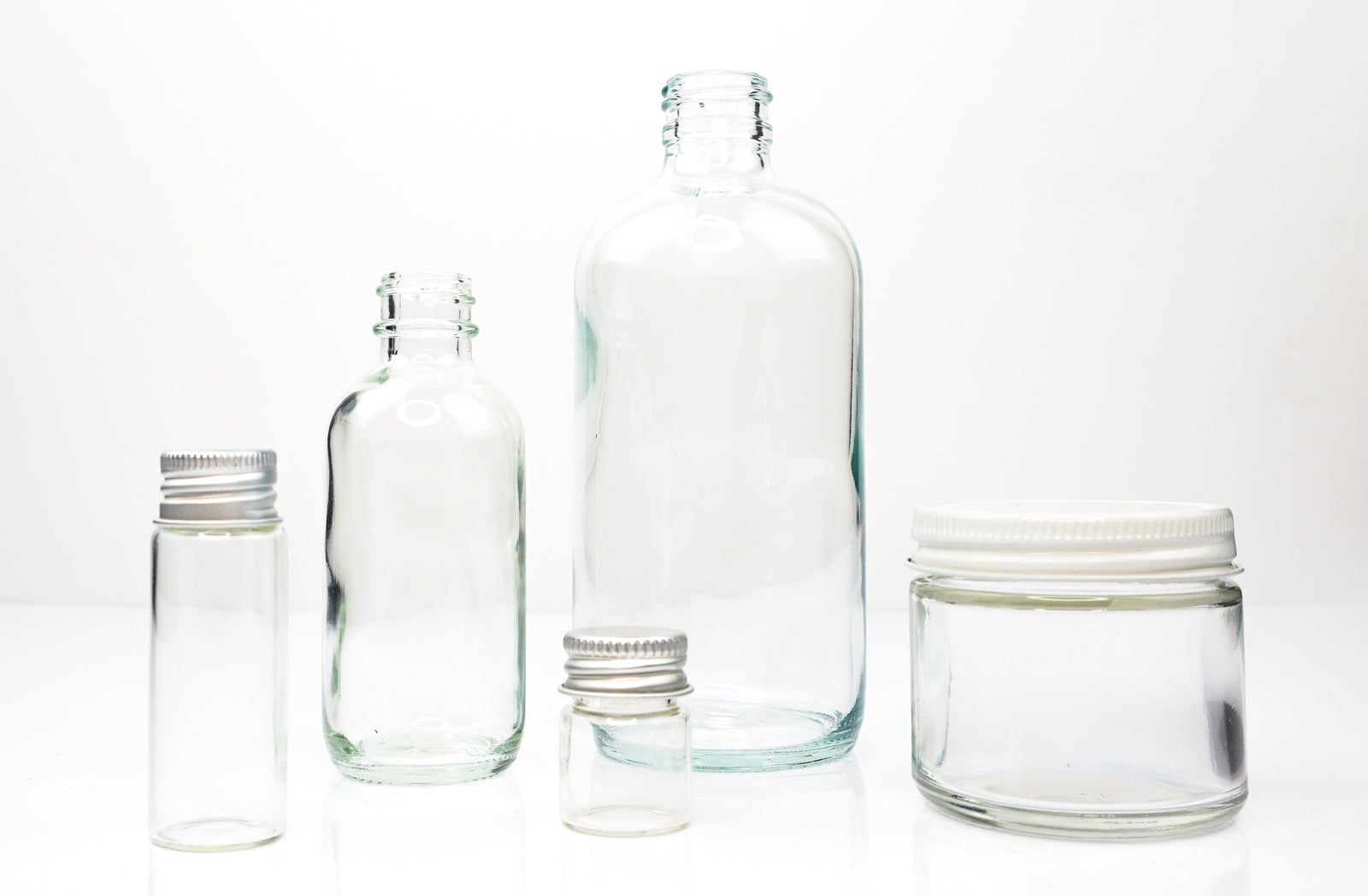 You can help keep waste out of landfill, and we are here to make it as easy as possible! As you may have seen, all of our packaging is created with sustainability at the forefront of our minds. Our containers are either 100% compostable, recyclable, or eligible for our container return program.

When you send your containers back to us to reuse, we are able to create a close-looped system, i.e. we are able to use the same materials over and over again to create new products for sale. This keeps items out of landfill and keeps them in a loop of reuse.

It's also an amazing way to conserve natural resources that would be needed to create new containers. We don't know about you, but we find all of that pretty exciting!
Why You Should Choose to Reuse
Here's the thing: plastic can only be recycled once or twice, while glass and metal can be recycled endlessly. That's pretty cool, but breaking down those materials in order to create new containers still requires resources.

Not to mention most of what gets put in recycling bins doesn't actually get recycled. The EPA reports that in 2017, only 27% of discarded glass and just 9% of plastic was actually recycled. Ouch.

In the cosmetics industry alone, over 120 billion units of packaging are produced every single year. Much of that is plastic, and some of it is glass, but the fact that only a small percent is actually getting recycled is more than disconcerting.

So an even more sustainable option is to close the loop and reuse the containers we already have. That's where our Container Return Program comes in!

Of course, when we are adding shipping to the sustainability equation, you have to take into account carbon emissions. That's why we also offset carbon emissions from all bottles returned. Another great reason to send those containers back if you can instead of sending them off to the recycling plant.
How does the Container Return Program work?
You can return any of your eligible glass or metal containers from Zerra & Co. in good, working condition with their lids.

We encourage you to send as many containers at a time as you can - this helps keep our program costs low and reduces emissions that would come from shipping multiple boxes.

Once we receive your containers, we make sure everything is in working condition, then thoroughly clean and reuse them!
How do I return my containers?
Ready to send in your containers? We make it super easy - just follow the step by step instructions below and give your containers a new life.
First, make sure your containers qualify for the container return program. You can return your container if:
You got the container from Zerra & Co.

The container is glass or metal.

The container still has the lid

The container is still in good, usable condition (not broken, no large dents, any scratches are minor) 

 
To return, you can either request a shipping label, or you can drop it off at one of our participating retailers.
To return containers with a shipping label:

Send us an email at
contact@zerraco.com
with the following:
How many containers you are sending back

Your mailing address
Drop off at one of our container return partners:
Click here and select "Container Return Program" to see a list of retailers who are currently have container return boxes. This is the lowest emission option, and you'll get to connect with some amazing local refill stores!
How to ship your containers:
We will email you a paid return shipping label. Print and attach your shipping label to your box.

Package up your containers. If you have glass containers, try to package them carefully to protect them from breaking in transit. If you still have it, you can reuse the packaging you received your products in.

Drop them at your post office and send them on their way!

 
What if your containers are NOT in good, working condition?
So, what happens if you want to keep your containers out of landfill, but they are broken, missing lids, or no longer usable? Unfortunately we can't give you a clear cut answer here, but luckily your local city and county websites have all the answers you need! Because recycling facilities and practices differ by cities and counties, the best thing to do is look up your local recycling guidelines.

Still have questions about our container return program or anything else at Zerra & Co.? Feel free to reach out to us anytime at contact@zerraco.com.

Thank you for helping us help the planet by using our Container Return Program!


XOXO
Brittney Kiera 
Content Curator - Zerra & Co.
---