Celebrating Earth Day 2022: Zerra & Co.'s Sustainability Impact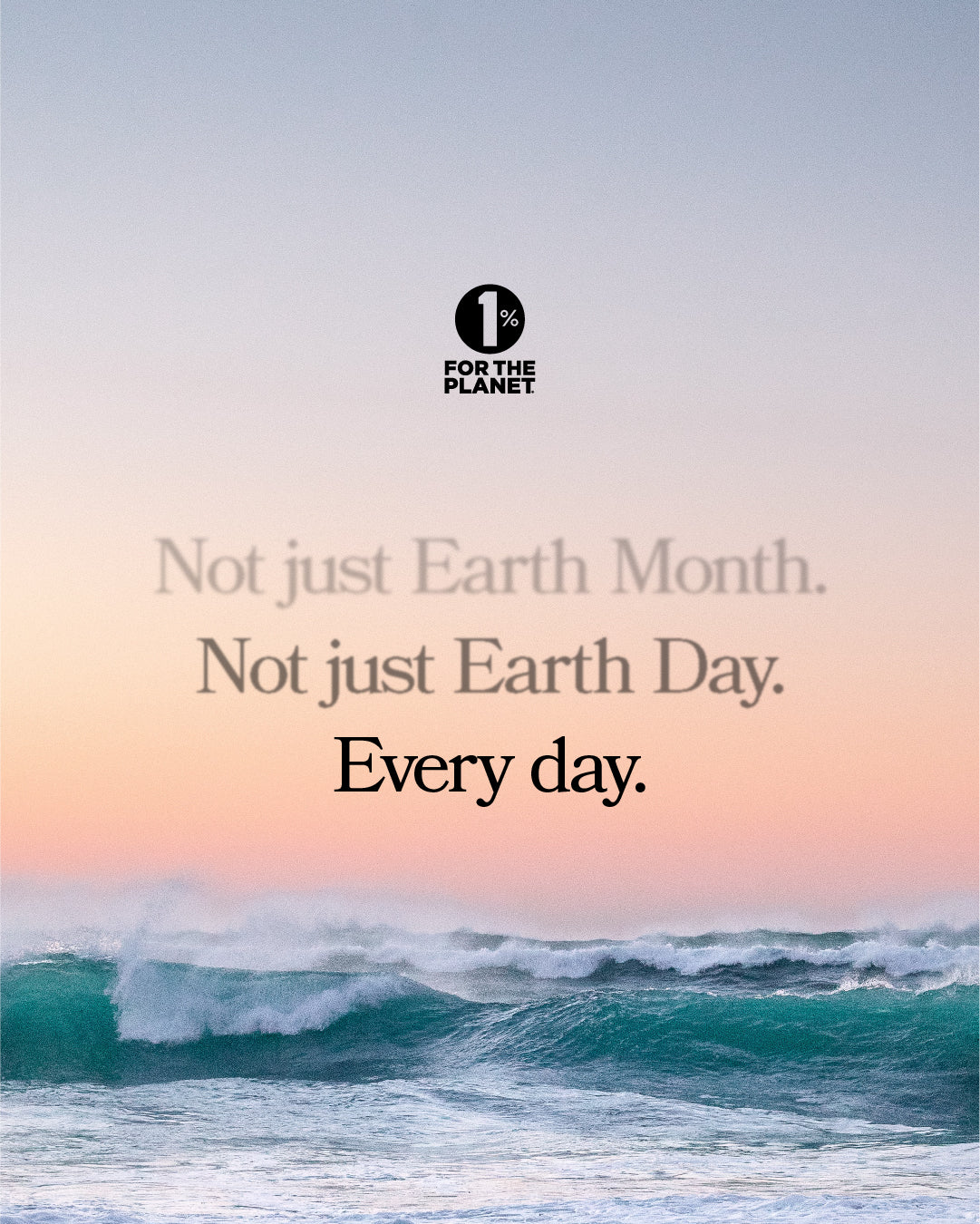 As a company, we are committed to treating every day like Earth Day. That being said, we also like to throw a bit of virtual confetti every year when Earth Day rolls around, because that means we get to celebrate how far we've come as a sustainable cosmetics brand.
And more importantly, we get to celebrate YOU, lovely customers, for helping us help the planet, one low waste beauty product at a time.
So this Earth Day, let's take a moment to look at everything we've accomplished together in order to treat Momma Earth right.
1% For the Planet
Over at Zerra & Co. we are always looking for more ways to help the planet while we help others live more sustainably. To commit even more to this mission, we became a member of 1% for the Planet.
As of April 2, 2022 we've pledged $275 to Blue Water Baltimore!
1% For the Planet
A registered nonprofit and global movement inspiring businesses and individuals to support environmental solutions through annual membership and everyday actions.
As members of 1% for the Planet, business members commit to donating the equivalent of 1% of gross sales through a combination of monetary, in-kind and approved promotional support directly to environmental nonprofits. Plus, all donations are certified by 1% for the Planet, so you know they are going directly and completely to the environmental nonprofits that align with our values.
If you'd like to learn more, you can visit the About Us page of 1% for the Planet.
Carbon Offsetting 
From 1/1/21 - 4/16/22
As you might already know, all our orders are shipped carbon neutral at no extra cost to you. We know how impactful emissions are, and we want to hold responsibility for offsetting that impact. 
Our carbon offsetting contributions are currently supporting the Acapa - Bajo Mira y Frontera Forest Conservation Project in Colombia.
From January 1, 2021 through April 16, 2022, 5713.5 lbs of CO2 emissions have been produced and offset from shipping online orders. To give you a better picture, that's equal to:
330,501.4 smartphones charged

0.201 flights around the earth

6425.16 miles driven (in an average passenger vehicle)

293.02 gallons of gasoline consumed

5.945 barrels of oil consumed

8522.6 square miles of forest protected and approx. 3,200 tree seedlings protected
Keeping Mascara Tubes Out of Landfill
all-time, as of 4/16/22
Some of our bestselling products are our Mascaras, The Mascara and our The Mascara in Zero Waste Packaging. With your purchases, we've been able to keep 6,359 plastic mascara tubes out of landfills. 
That means by swapping out your conventional mascaras in plastic tubes and utilizing our container return program, we've been able to keep about 198 lbs. of trash out of landfills! We can't wait to see that number grow through the next Earth Day.
Using Less Bottles
From 1/1/21 - 4/16/22
Did you know you can also find and buy our products from retailers? You can also buy bulk refills from many of these retailers and reuse your bottles, which is even more sustainable!
We've sold over 68 gallons of bulk to retailers, which has saved about 1,088 (8oz) individual bottles from being used. So thank you all for reusing your containers and making this possible!
And assuming one of our lotion bars is about 2x bottles of 8oz. lotion, we've sold 1,730 lotion bars and thus saved 3,460 bottles. We know - that's a lot of bottles!
And you know we love our lotion bars. 
__________
So here's to Earth Day 2022, here's to this beautiful planet, and here's to us, wonderful customers! Thank you from the bottom of our hearts for everything you've helped us accomplish, and we can't wait to see the impact we will continue to have in the cosmetics world over the coming years.
Happy Earth Day!
xoxo,
Brittney Kiera
Content Curator - Zerra & Co.
---