Sustainable Gift Guide Under $40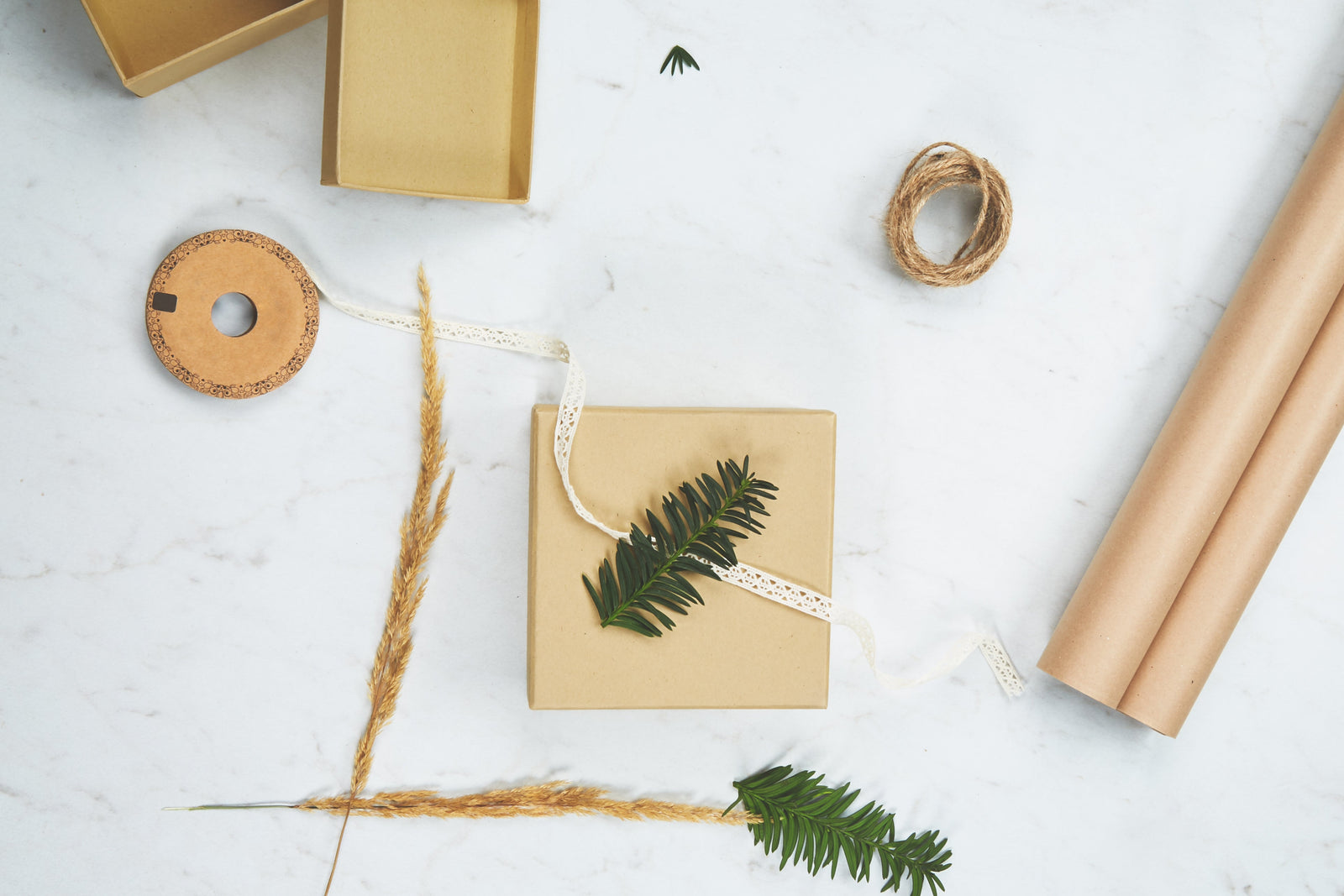 Zerra & Co.
Woman Owned & Operated
Ethical Labor
Baltimore Local
Most clean beauty products are still packaged in plastic. Not to toot our own horn, but here at Zerra & Co. we use easy to recycle packaging and have a container return program. Meaning none of our packaging is destined for the landfill. Whether your recipient goes full glam or au naturale there's something for everyone. Glam girlies will go gaga for our pigmented Pressed Mineral Blush and The Gloss, while the skin care lovers will appreciate our Green Tea Radiance Mask, and we promise everyone on your list will love discovering The Balm in their stocking. 
Our Favorites: The Gloss, Green Tea Radiance Mask, The Balm
Mount Royal Soap
Family-Owned
Ethical Labor
Baltimore Local
Mount Royal Soaps is perfect for the people in your life who use soap (so basically everyone). They also make bubble bath bars & shower steamers for the people who need a little extra self care this season. Did we mention they also make candles? Yeah, we're big fans of Mount Royal Soaps during the gift giving season. Plus they're as local as it gets, we're neighbors here in Baltimore.
Our Favorites: Sugar Scrubs, Soy Candles
Urban Kangaroo Kits
Woman-Owned
DIY Kits made easy
Made in USA
Give the gift of a new hobby. Buy these kits as a gift, or use them to DIY your own gifts this season! Starting a new hobby can be expensive, and Urban Kangaroo gives you everything you need to get started. Perfect for your creative and crafty friends who seem to have everything!
Our Favorites: Upcycle Candle DIY Kit, Macrame Bag Kit
Olsen + Olsen Design
Eco-Friendly
Cotton & Recycled Fabrics
Can gift wrap be a gift? We sure think so! These are some of our favorite Furoshiki wraps: the fabric wrapping alternative to disposable paper. They're handmade in Canada & priced very affordably. Choose either a stunning solid or an eye-catching print: they even have non-denominational holiday options!
Our Favorites: Reversible Holiday Print Furoshiki, Constellation Print Food Wraps
Marley's Monsters
Woman-Owned
Made in USA
Disability-Inclusive Workplace
Trying to convince someone to start using re-usables? Give them a product they use daily in their favorite color or print! From re-usable face rounds to tissues and more, Marley's Monsters has it all. 
Our Favorites: Mesh Laundry Bag & Facial Rounds Set, Bento Bag Bundle
Cherapy Wraps
Woman-Owned
Made in USA
Baltimore Local
Located right down the road from us, this is another fantastic sustainable gift. Unlike rice packs that turn to mush when washed, these cherry pit wraps can be machine washed and are endlessly reusable. They're perfect for shoulder pain and cramps. Plus who doesn't love some cute prints?
Our Favorites: Super Soft Rainbow Plaid, Honey Bee Print
 ReMark Glass
Woman-Owned
Certified Zero Waste
Ever wonder what happens to your kombucha bottle when you recycle it? In Philly, ReMark molds them into stunning & functional glasses. It's recycling at its finest. From self watering planters to champagne flutes, they have it all. You can even have glasses made from your own glass keepsakes! 
Our Favorites: Self-Watering Planter, Rocks Glass
Jinji Chocolate
Woman-Owned
Baltimore Local
Vegan and Gluten Free
Who doesn't love finding chocolate in their stocking? Jinji is a Baltimore local who serves up delicious vegan chocolates that even the non-vegans in your life will love. If you're local to Baltimore, be sure to stop by their storefront & try their freshly made chocolate. Perfect for gifting (or keeping!) 
Our Favorites: Chocolate-Covered Coffee Beans, Dark Chocolate Hazelnut Spread
Juniper Farm
Ethically and Locally Sourced
Baltimore Local
Woman-Owned
As the weather cools down and settles in for the season, tea is the gift that'll warm the hands and hearts of the whole family. Juniper Farms hosts a variety of thoughtfully blended & sustainably packaged loose leaf teas and they even have hot cocoa!
Our Favorites: Essential Herbals Collection, Superfood Hot Cocoa
BKind Nail Polish
Woman-Owned
Eco-Conscious Packaging
Vegan and 21-Free
With dozens of colors to choose from, there is sure to be a perfect fit for the nail polish lover in your life. Plant-based and packaged in glass, they don't just do nail polish either - they have a wide selection of goodies for hair, skin, face, and nail care. 
Our Favorites: Wicked Nail Polish, Two-in-One Travel Case and Soap Dish
Tigerlilly Shop
Woman-Owned
Baltimore Local
Inspired by Nature
Jewelry handcrafted from and inspired by nature, locally made here in Baltimore. Leaves, twigs, acorns, and insect wings are just a few of the items you'll see cast in metal or printed into pendants and rings.
Our Favorites: Adjustable Brass Nature Impression Rings, Cicada Wing Necklace
DIY Options
On a budget? Like to gift with a handmade touch? A great option is to DIY your own candles for cheap. You can re-use containers you have at home or grab some vessels from the thrift store for truly unique gifts. Grab some wicks, a bag of wax, your favorite essential oils, and make your own at home! Shop wax and supplies here. 
Furoshiki wraps are also a great DIY projects for novice sewers. These are the perfect project for fabric leftovers you may have, or you can go to your local craft store and pick up any fabric remainders from the discount bin. And don't worry, you don't have to be a sewing expert to make these! How to Do It Yourself 
As the weather cools down the perfect drink is a warm cup of tea and these wrap up into the cutest gifts. DIY your own tea blends with this article.  
---