Sustainable Mother's Day Gifts Ideas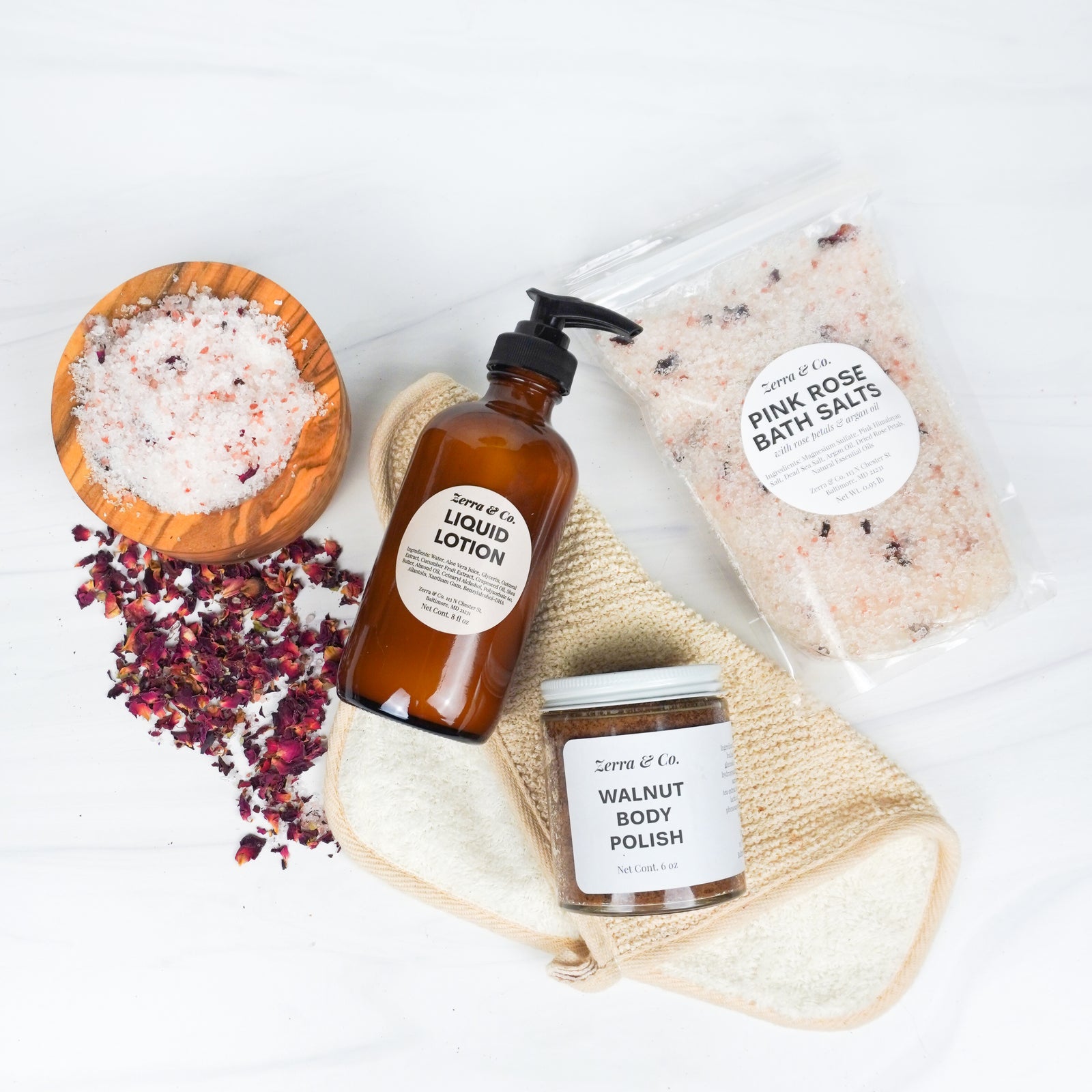 Every year on Mother's Day, we strive to spoil moms around the world as much as possible in appreciation for all the hard work they put in for their families throughout the year.
Unfortunately, many of the companies putting gifts on shelves for Mother's Day forget about the other momma we should be appreciating - Mother Earth!
In the U.K. alone, Mother's Day is the second most wasteful gifting day of the year, just second to Christmas! Kind of surprising, right? But if you think about it, it does make sense; think of all the plastic-wrapped bath bombs, bouquets of cellophane-wrapped roses, and disposable chocolate boxes flying off shelves every year.
Just how much waste is produced for Mother's Day, then? A few Mother's Day waste statistics from Packaging Online are pretty eye opening - Mother's Day gifts in the U.K. alone can account for:
19,278 tons of cardboard packaging
8,333 tons of plastic
67 million cards, including 7.26 million gift cards
15,133 miles of wrapping paper
536,000 unwanted chocolates
5.5 million bottles of wine
8.4 million flower bouquets
Speaking of flowers, Mother's Day has quite the environmental impact just from flowers. Data from the International Council on Clean Transportation (ICCT) shows that flying 4 billion flowers from Colombia to the US during peak season (between Valentine's Day and Mother's Day) produces around 360,000 metric tons of carbon dioxide emissions.
So what are some sustainable alternatives for Mother's Day gifts? You're in luck, because we've got a list of high quality, budget friendly and eco-friendly gift ideas mom will adore. Plus, most of these gifts are totally plastic free!
8 Sustainable Mother's Day Gift Ideas
Below are some of our favorite Zerra & Co. products to give for Mother's Day. All of which are 100% vegan and cruelty free (Leaping Bunny Certified!). Plus, everything is shipped to you completely plastic free and carbon neutral!
Common go-to Mother's Day gifts are luxurious bath products. From fizzy bath bombs to flowery scented epsom salt mixes, moms love 'em all. And what's better than a nice relaxing bath at the end of a long day?
Still, many of these gifts come heavily packaged in plastics or filled with harmful ingredients masked with pretty smells. Mom (and momma Earth) deserve better than that!
Instead, try these Pink Rose Bath Salts, which come in 100% commercially compostable packaging. Made with a classic Epsom Salt base, these bath salts also include a healthy serving of Pink Himalayan salt and Raw Dead Sea Salt to help soothe and relax muscles. These are combined with Argan Oil to help moisturize skin without leaving you feeling oily.
Another common throw-in for Mother's Day gift bags are tubes of chapstick. But these lead to a lot of plastic waste over time! Just how many plastic chapstick tubes have been lost under your car seats and couch cushions over the years, just to end up in the trash bin?
Instead, pick out a plastic free lip balm for mom this year! The Balm comes in recyclable paperboard tubes, and you can choose from either Plain or Mint flavored.
For a little something extra, you can opt for some zero waste tinted lip balms, which also come in recyclable paperboard! You can choose from Gold Dust, Antique Pink, or Sugar Plum shades. Or, really treat your mom and pick up a variety pack of all 3!
Skip the plastic bottles of not-so-skin-friendly lotions this year. Many conventional lotions sold on Mother's Day might smell and look pretty, but can actually be harmful to long-term health and the planet. Many of them are also stuffed with fillers that aren't actually helping moisturize your skin.
Our zero waste Lotion Bars, on the other hand (pun intended), are filled with skin-loving ingredients like olive oil and shea butter, and are made with a vegan candelilla wax base. They are a fantastic plastic free Mother's Day gift!
If mom prefers bottled lotions, try our Liquid Lotion which comes in a glass bottle with a reusable pump. You can choose from scented or unscented options, and once mom uses it all up, she can return the bottles through our container return program. Simply keep the reusable pump and order a Liquid Lotion Refill which is plastic free and comes with a metal cap.
If your mom loves getting makeup gifts for Mother's Day, we have the perfect sustainable makeup alternatives to conventional makeup brands.
I mean, who wouldn't love receiving an adorable bamboo blush compact in their gift basket? We have 5 gorgeous shades to choose from, all of which have refills available and are completely plastic free!
And if mom no longer wants to refill her blush compact or she has more than she needs, she's free to send it back to us as a part our Container Return Program.

You can add a little shimmer to your Mother's Day present with Loose Mineral Eyeshadows. These are great alternatives to conventional eyeshadows, which usually come in plastic palettes. Instead, our mineral eyeshadows come in glass tubes with bamboo lids. There are 6 lovely shades to choose from, so you can pick mom's favorite shade! 


If your mom is more of a pressed eyeshadow kind of gal, or you want to treat her to a whole palette, opt for The Neutrals Palette. The Neutrals Palette comes in plastic free, refillable paperboard so your mom can always refill her favorite shades without sending the rest of the palette to landfill! The paperboard palette is stiff and sturdy, and comes with a built-in glass mirror so it's perfect for on the go touch ups.
How to Wrap Mother's Day Gifts Sustainably
Now that you've stocked up on some amazing zero waste Mother's Day gifts, how do you wrap her gifts in the most sustainable way?
Here are a few simple ideas to wrap Mother's Day gifts sustainably:
Reuse old gift bags and wrapping paper.
Use recyclable and/or compostable packing paper.
Pick up a secondhand basket from a thrift store, garage sale, or just one you no longer need and use it to create a sustainable Mother's Day gift basket.
Use the Furoshiki method, the traditional Japanese method of fabric wrapping. You can use vintage scarves, tea towels, fabric scraps, and so much more!
Use a secondhand or sustainably made tote bag to hold your gifts, which your mom can use again and again.
What are some changes you've made to make Mother's Day a more sustainable holiday? Let us know in the comments!
---