Low Waste Holiday Gift Guide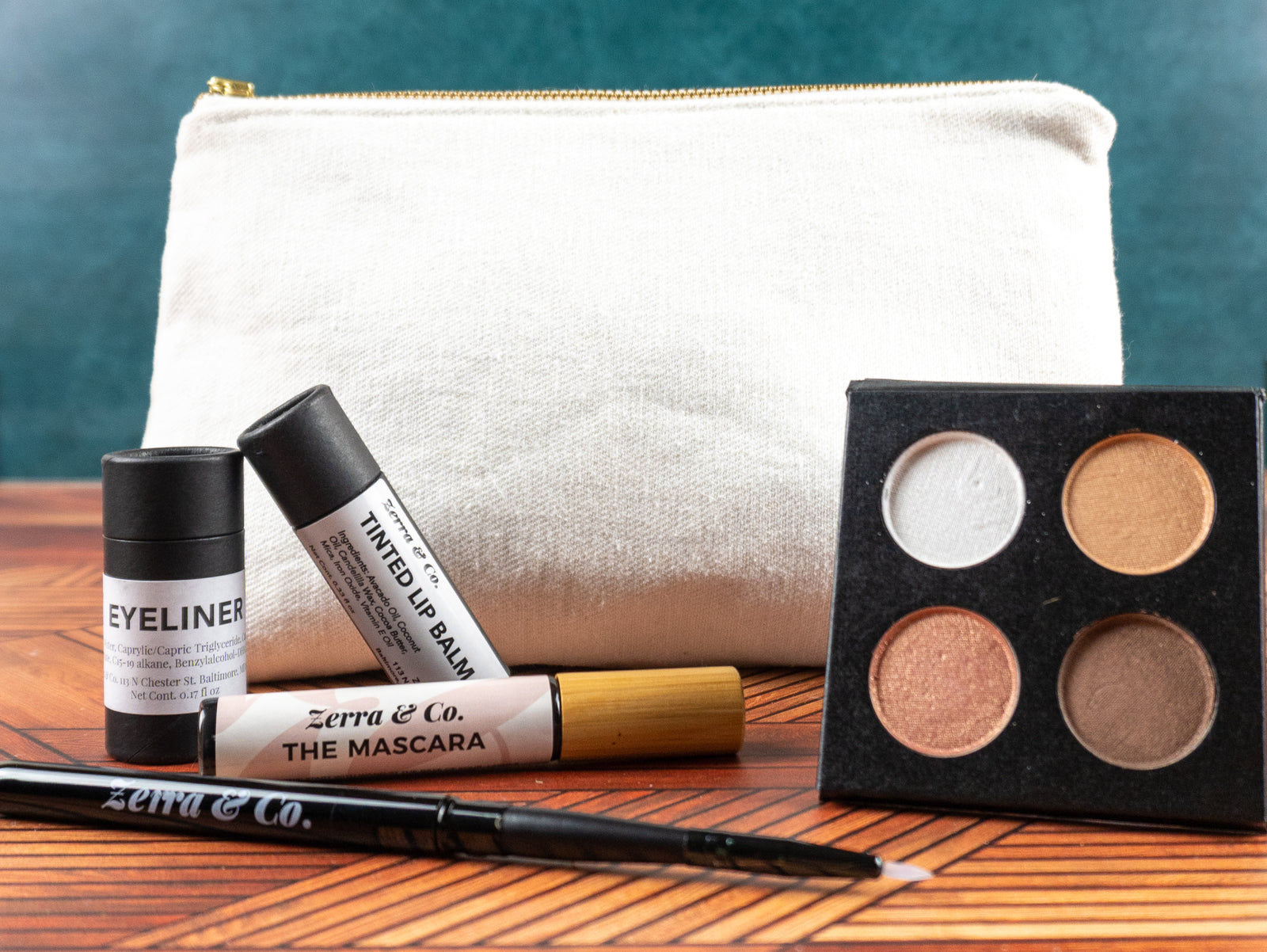 With the holidays fast approaching, let this be the year you are totally ready and enjoying a season full of cheer instead of stressful last minute gift shopping. The only thing that could possibly make it better is a selection of unique and thoughtful gifts - thoughtful for the receiver and thoughtful for the planet.
Luckily for you, we've made your holiday shopping super simple with our low waste holiday shopping guide. It includes a handful of our very favorite sustainable gift options we know you and your loved ones will adore as much as we do.
Why shop low waste for holiday gifts?
Did you know Americans create 25% more trash between Thanksgiving and New Years than any other time of the year? That's 25 million tons of garbage. This revelation is anything but cheerful in our book. That's why we are doing our part to offer wonderful alternatives to all your favorite products and gifts, without all the excess waste.
We make sure you can gift our products guilt-free all year long; our containers are either 100% compostable/biodegradable, recyclable, refillable, or eligible for our container return program. If there are any plastic components in our products at all, it is kept to an absolute minimum and we only consciously include what we feel can be reused over and over.
We are proud of our products, and are so excited to see them under more trees and inside more gift baskets this year. 
Check out some of our best recommendations!
Give the gift of self care this year with a package (or two!) or our Pink Rose Bath Salts. Not only do they smell absolutely heavenly with a flowery blend of essential oils and real dried organic rose petals, they also leave your skin silky smooth with the addition of argon oil; your skin will be nicely moisturized without feeling oily.
The bath salts are made with an Epsom Salt base blended with Pink Himalayan salt & Raw Dead Sea Salt to soothe muscles. You can leave a handwritten note to let your loved one know to use 1 cup per bath or 2 cups for a deeper soak or to soothe achy muscles. But of course, you can always adjust it to your preference.
Each bag of Pink Rose Bath Salts contains 2 cups (now twice the size!) in a clear, commercially compostable bag.
The Walnut Body Polish is a gentle body polish, great for all skin types including sensitive skin. It's gentler than a sugar scrub, leaving you with smooth and moisturized skin without causing irritation.
We've used natural and effective ingredients like Almond Oil and D-Panthenol to help deeply moisturize, along with Green Tea Extract to help soothe skin as you exfoliate.
The scrub is available in 2 oz or 6 oz glass containers, which are also eligible for our container return program. You can let your loved one know they can ship their containers back to us when they are finished!
Our Rose Patchouli Lotion Bar is such a pretty addition to gift baskets. Not only are they beyond cute with their unique rose shape, they are also completely zero waste and vegan!
Our lotion bars are scented with essential oils only and contain absolutely no synthetic fragrances. The Rose Lotion Bar is scented with rose and patchouli and smells as luxurious as it feels. Olive Oil, Shea Butter, Coconut Oil, Candelilla Wax leaves your skin soft and protected - perfect for those winter days that can be hard on our skin.
The Liquid Lotion is made with gentle, skin-loving ingredients like oatmeal, cucumber, and allantoin extracts to help moisturize and soothe skin. It's a good pick for all skin types, including sensitive skin!
Our liquid lotion is vegan & cruelty free, and is available fragrance free or in two refreshing fragrances: Orange Blossom and Spring Meadow, both made with essential oil blends.
It comes in a glass 8 oz. bottle that is also eligible for our container return program. Refills are also available in our shop, so be sure to let your loved ones know they can order refills when they run out!
____________
Still looking for more zero and low waste sustainable gift options?
You can shop all our products at Zerra & Co. right here. We have a great selection of sustainable and ethical products to add to your holiday shopping or wish list.
Learn more about Zerra & Co. and our practices.
xoxo,
Brittney Kiera
Content Curator - Zerra & Co.
---