All about The Eyeliner: our new refillable zero waste liquid eyeliner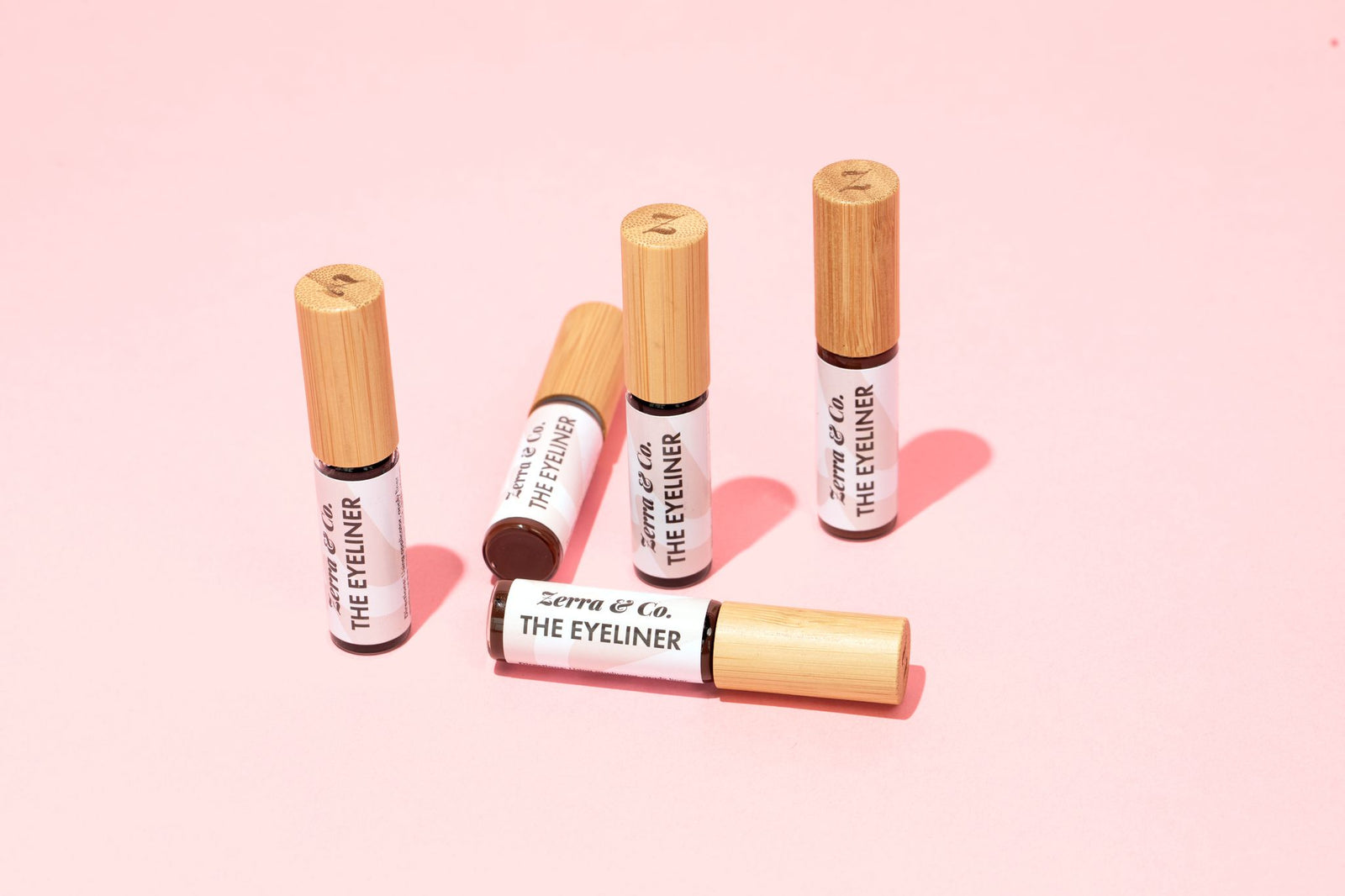 The liquid eyeliner you know and love is back with a makeover! We redesigned and reformulated our best-selling eyeliner, which now comes with a built-in bamboo wand and brush. No more separates: our new eyeliner is now all-in-one with the option for refills. 
Introducing: The Eyeliner!
With changes come questions, and we have answers. Here's the new need-to-know information:
Q: How has the packaging changed?
A: The Eyeliner works just like The Mascara, the applicator is built in and can be re-used over and over again with The Eyeliner - Refill (launching soon). In addition, out are the little black tubes and in are our sleek in-house printed boxes.
Q: I don't see Ivy Green available for pre-order, is that shade discontinued?
A: Nope, we just had to delay the launch of this shade. Keep an eye out, it should be available in September!
Q: What's different between the formulas?
A: While the ingredients look dramatically different at a glance, they're actually pretty similar. The newer formula is a liquid rather than a gel/cream, more water resistant, less prone to flaking, and slightly more pigmented. 
Q: Will the old zero waste style of packaging come back?
A: We're not sure, at the very least not anytime soon. If this is something you'll really miss be sure to let us know! 
The Eyeliner: Zerra & Co.'s Low Waste Liquid Liner
The Eyeliner is a highly-pigmented, water-resistant liquid liner that applies like a dream with a built-in applicator. Whether you're going for a subtle look or a dramatic wing, our new brush will give you the results you desire. 
Of course it comes in classic black, but we also carry three other perennial colors: 
Black: Whether you're enhancing your natural lash line or applying a perfect cat eye, black is a must-have for any collection. Perfect for everyone!
Matte Brown: A warm-toned brown, the best compliment for lighter blue and/or green eyes.
Shimmer Brown: A cooler-toned brown, perfect for enhancing hazel, light brown, and amber eye colors.
Ivy Green: A neutral olive green that contrasts best with brown eyes, but works as a fun alternative to brown or black for anyone who enjoys a non-traditional look. 
All New Boxes
While we loved our old packaging, we felt it was time for an update. In addition to being recyclable, we wanted our new boxes to be made of 100% post-consumer waste, and the best way to do this was to start printing our own. Now our boxes are produced entirely in-house for a fraction of the cost of the old boxes.  
The best part of this packaging is that we can produce as many as we need for any product, so if we want to do a limited seasonal run of something fabulous, we can! Stay tuned for new colors, as our limited-run offerings will change from time to time, while our perennials will remain available throughout the year. 
Be sure to show us all your looks by tagging us on instagram @zerra.and.co and using the hashtag #zerraco!
---