Getting Started with Zero Waste Makeup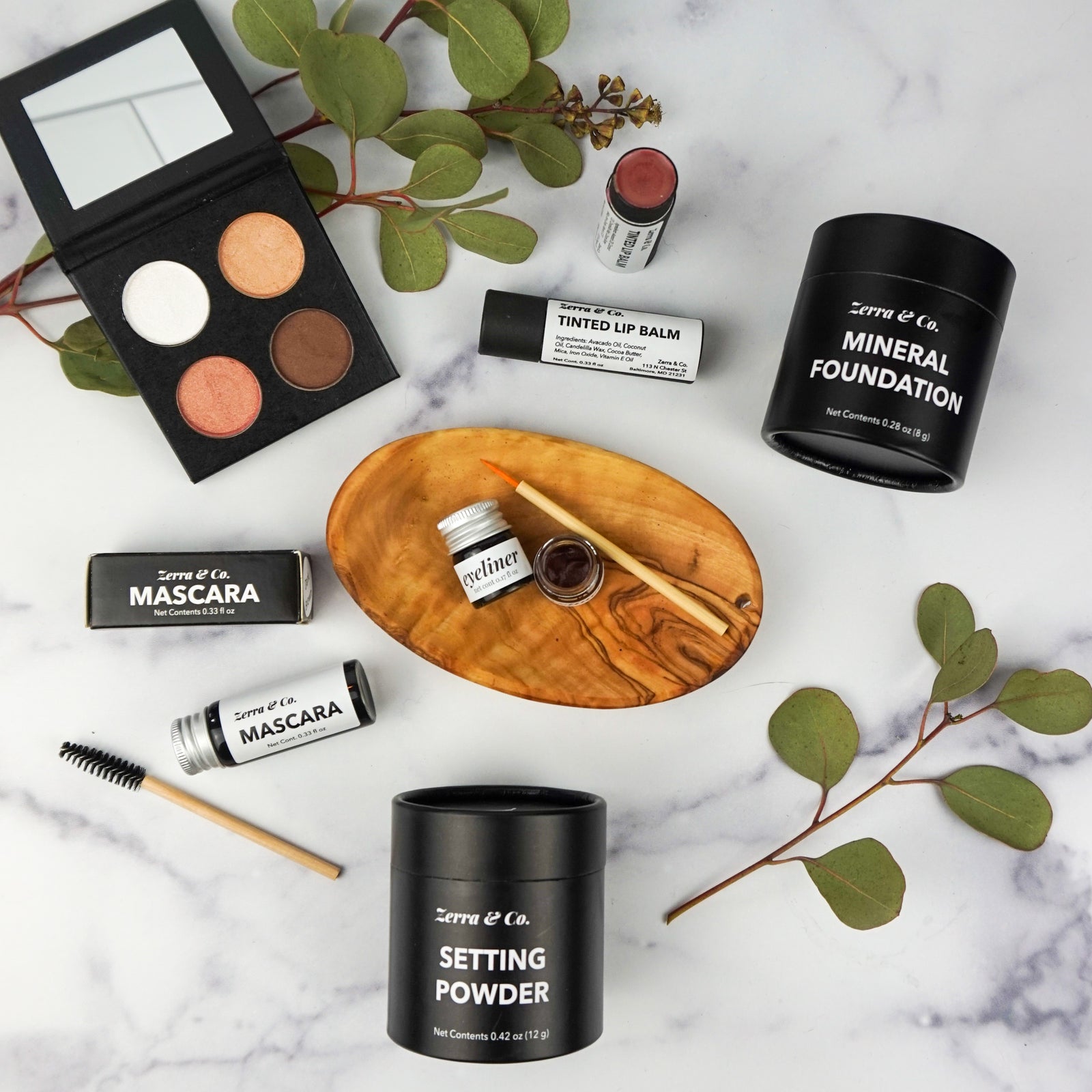 We know that our products and packaging are a bit unconventional, but they're easy to use - we promise! Lowering waste in your beauty routine doesn't have to be hard and we put together the following videos on how to use some of our best selling zero waste products!
Our best-selling product, The Zero Waste Mascara, works a little differently than most, but with a little practice, it'll become second nature in no time!
How to Apply Our Eyeliner
Applying our Eyeliner is simple! It applies as a liquid and dries matte in no time. It comes with a bamboo brush so you can easily create the perfect eyeliner look, every time!
How to Replace Eyeshadow Tins
Our customer favorite Neutrals Palette is now refillable - easily swap out your favorite shades when they run out with single eyeshadow refills!
Our Tinted Lip Balms and The Balm come in a fully compostable paperboard tube that's as easy to use as 1‑2‑3! Use gentle pressure on the bottom of the tube to bring up product and apply as desired! Firmly tap the bottom of the tube onto a flat surface to push the product back down and replace the cap
New to loose powder foundation or setting powder? Don't worry, applying them is easy and mess free!

Need help finding your foundation shade? Email us at contact@zerraco.com to get shade matched! Send us a makeup‑free selfie in natural lighting, brand/shade information of a foundation you currently use and the color of the veins on the insides of your wrists (these are usually green/teal, blue or purple/blue)
A quick how-to for a zero waste must-have in your skincare routine! Our Botanical Toner is gentle, yet effective and pairs perfectly with our Gel Face Wash and Daily Face Moisturizer - pick up all three in The Routine skincare bundle!
XOXO,
The Zerra Team
---