How to Use our Eco-Friendly Lip Balms in Paper Tubes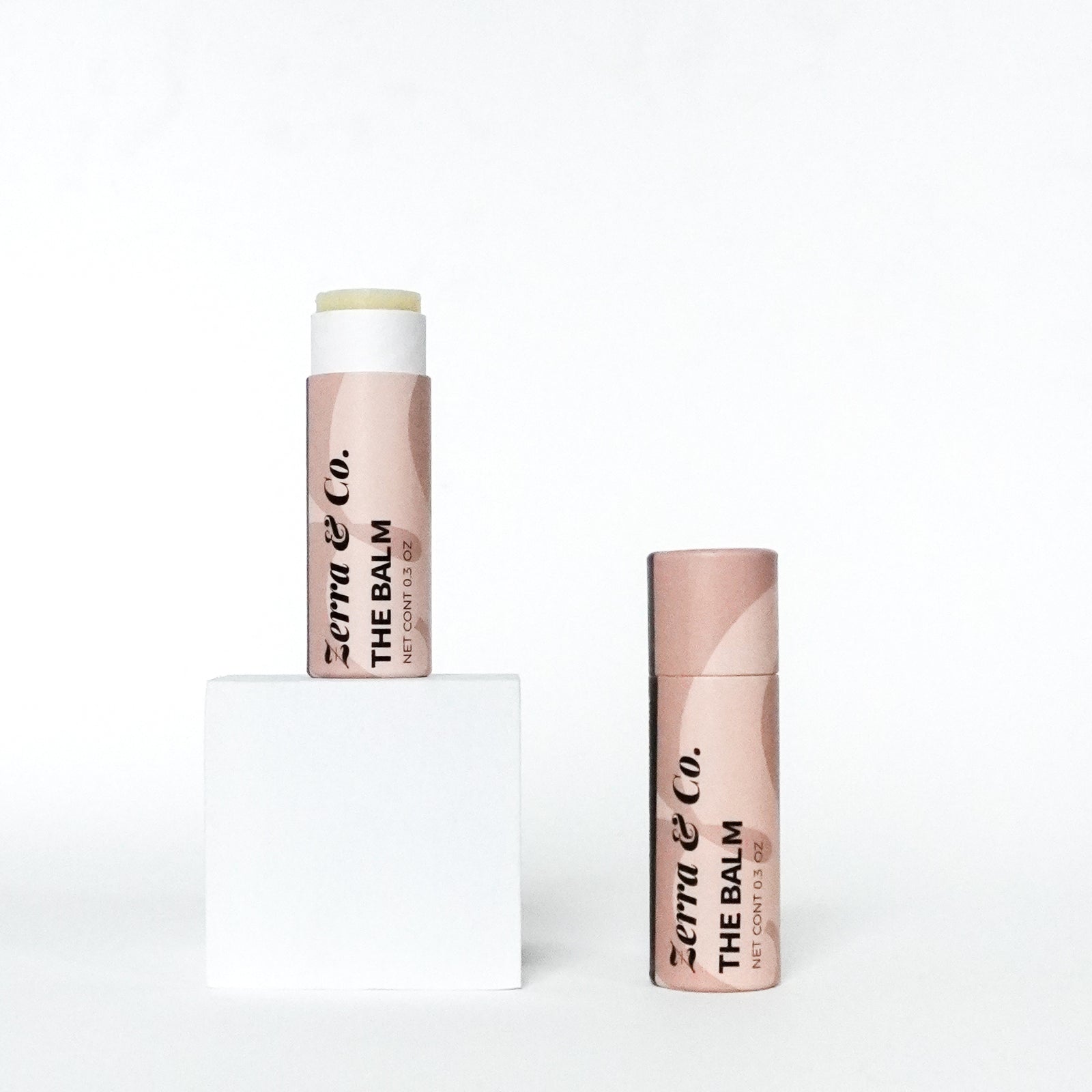 Swapping to sustainable beauty products can sometimes be a little bit of a learning curve as you shift away from traditional products commonly packaged in plastic containers. But once you get the hang of these small changes, they can fit seamlessly into your zero waste beauty routines.
One of the easiest changes to make when you're shopping around for zero waste beauty swaps is lip balm! Our lip balms and tinted balms -  and many other eco-friendly lip makeup products you'll see in this sphere - are packaged in paper tubes instead of the usual plastic tubes that are not recyclable and go directly into the trash.
They are pretty intuitive to use, and so much better for the planet, but there's just a few tips and tricks to using and disposing of them properly. 
How to Use Paper Lip Balm Tubes
Push from the bottom. Remember those delicious push-up popsicles from the 90s? Channel your inner 90s kid and use your finger to push the product up from the bottom of the tube. You just need a little bit! We use jumbo size tubes so not only do you get 30% more product, but you can actually fit your finger inside to push the product up!
Apply as usual. Apply the balm as you normally would! We recommend applying from the edge of our Tinted Balms for cleaner lines.
Tap the tube. Before putting the cap on your balm, simply tap the bottom of the tube on a hard surface and the product should slide back into the tube. Avoid using your finger to push the product back in from the top or you'll have a mess on your hands. Literally. 
How to Dispose of Our Paper Tubes
Our paper tubes are 100% plastic free and recyclable! To properly recycle them:
Cut it open.

Once all the product is used up, push the bottom of the tube out then use scissors to cut the tube open vertically. 

Clean it up.

Use an old credit card or a cleaning scraper to scrape off excess product (one last use?).

Recycle.

Recycle the tube as you would other paper products!
What to Do if Your Lip Balm Melts
Nothing is more annoying than getting in your car on a hot summer day and realizing you left your lip balm in the sweltering heat. Don't sweat it though (see what we did there?), it's still got a full life to live! Simply put it upright in the fridge to re-solidify it. Depending on how melted it got, some of the pigments may settle to the bottom and your tube might get oil stains, but it's still perfectly usable!
Have any other questions about how to use our Lip Balms or any other products? Feel free to DM us Instagram @zerra.and.co and we will be happy to help!
xoxo,
Brittney Kiera
Content Curator - Zerra & Co.
---