Plastic Waste and The Environmental Impact of Skincare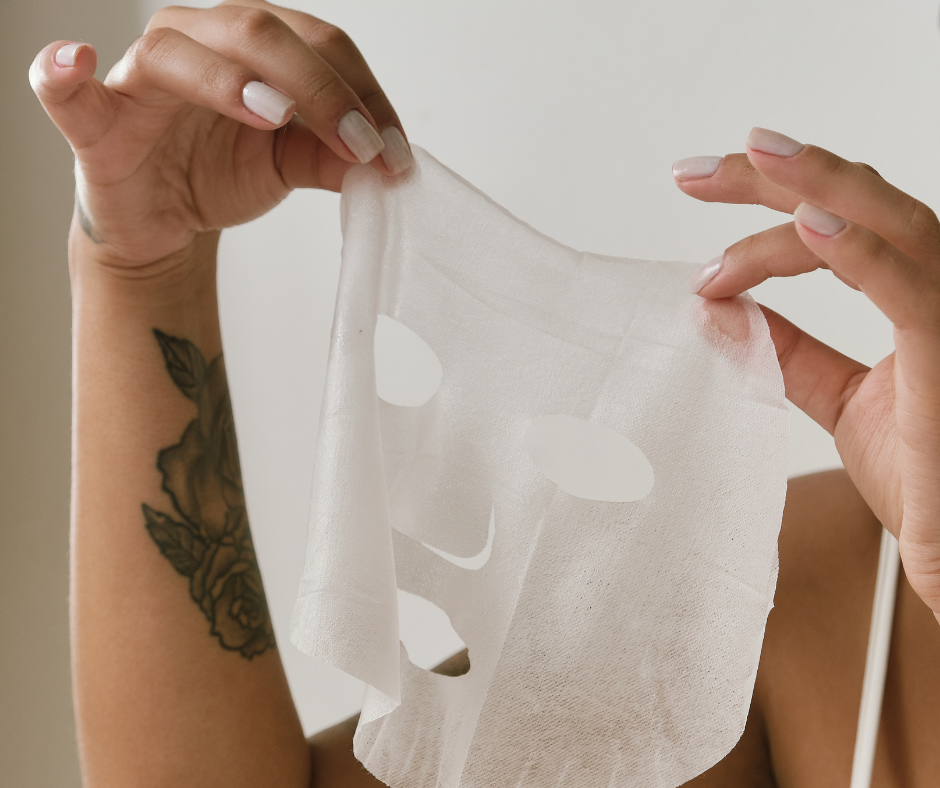 While the skincare industry tends to market every new and glamorous product as the poster child for all natural beauty, the sad truth is most of the companies don't take nature into account at all when manufacturing and selling their products.
In all reality, the skincare industry is a pretty big contributor to waste within the beauty industry overall, and its environmental impact isn't as dainty as big beauty corporations would like you to believe.
Considering many of us are going through our skin care routine twice a day, it's important to consider exactly what we are wearing on our skin, washing into our waterways, and the waste that comes along with it.
Packaging Within the Skincare Industry
Although we don't have numbers for skincare specifically, there are estimates that the global beauty industry overall produces more than 120 million units of packaging each year, with packaging accounting for 70% of the industry's waste. Just in the U.S, 7.9 billion units of rigid plastic were created for the cosmetic industry in 2018.
We might not know exactly how much of that is a result of skincare vs. makeup, but any stroll through your local beauty store can reveal the aisles of plastic skincare bottles pre-landfill. However the percentages work out, it doesn't look good for the planet or its inhabitants.
And as much as we applaud everyone's recycling efforts, unfortunately only about 9% of plastics actually get recycled, according to the EPA. Assuming most people aren't taking their hard-to-clean skincare bottles to special drop-off locations specifically for cosmetics, we can also guess that less than 9% of skincare bottles specifically are being successfully recycled. 
Microplastics in Skincare
Aside from packaging, skincare has its fair share of (unwanted) contributions towards microplastic pollution. 
What are Microplastics?
The NOAA defines microplastics as "small plastic pieces less than five millimeters long which can be harmful to our ocean and aquatic life." They are often the result of plastic waste being broken down into smaller and smaller pieces over time, but they also include things like glitter and microbeads. 
These tiny particles can easily pass through the water filtration system and pollute our waterways and oceans, especially when we are washing off our skincare products directly down the drain. If they are in any way consumed, they can pass through the GI tracts of organisms and expose them to high concentrations of toxins. 
Microplastics from Skincare
Considering how our skincare products are marketed to us as clean, gentle, and nourishing for our skin, the last thing you'd expect to find inside is plastic. However, plastic finds its way into our skincare routine in more ways than we'd think.
Microbeads are a prime example. Microbeads are small plastic pieces commonly used in body scrubs and other exfoliants. Although microbeads were technically banned in the U.S. in 2015 and then in 2018 in the U.K, the results are still a bit murky. They are still being legally used in other countries, and even in the places they are banned, the regulation still isn't top tier.
Disposable skincare products like makeup remover wipes and sheet masks can be found in many bathroom cabinets these days, but did you know these contain plastic too? Many makeup remover wipes are made with plastic fibers such as polyester, polypropylene, rayon. Sheet masks are also made with a blend of synthetic materials like nylon, plastic microfibers, or polyester.
Add the plastic packaging that disposables like these usually come in, and it's truly a recipe for the microplastic disaster we've found ourselves in. 
Harmful Ingredients in Skincare
Take a closer look inside of these skincare products, and things aren't looking any better. Those same makeup wipes, sheet masks, and many other skincare products contain sketchy ingredients like phthalates, triclosan, parabens and more. Not only are ingredients like these harmful to the environment, they are also known endocrine disruptors.
These ingredients are proving to be particularly damaging to our aquatic wildlife. Even low levels of butylparaben - a type of paraben - can kill coral and Triclosan has been found to be highly toxic to different types of algae. In Hawaii, the common sunscreen ingredients oxybenzone and octinoxate have had to be banned due to their damage to coral reefs and other marine animals.
How You Can Reduce Waste From Skincare
All of that being said, the skincare industry isn't completely devoid of safe and sustainable options, and there are steps you can start taking today to lessen your environmental impact from skin care without giving it up entirely.
Properly Dispose of Your Skincare
If you're ready to switch to a more sustainable skin care routine, the first step would be to figure out what to do with your current products and how you're going to dispose of their containers.
If you decide you don't want to use up a product because of the ingredients or because it's expired, pour or wipe the leftover product into a trash bag instead of washing it down the drain. Then clean your container as best you can and do a quick search of how to dispose of the container. RecycleCoach and How2Recycle are great resources for this! Some plastics will be accepted in your curbside recycling, but many beauty stores or private recycling companies like TerraCycle will accept hard to recycle containers.
Create a Sustainable Skin Care Routine
Going forward with your skin care journey, opt for sustainability focused brands and products. Here at Zerra & Co., we love the planet just as much as you do, and we make sure our products reflect those values. Plus, switching to sustainable products doesn't have to be hard and can be just as luxurious (if not more!).
Try some of our favorite essential skincare swaps - our products come in sustainable packages and are made with earth-friendly and skin loving ingredients. Many of our products, both in our skincare line and our makeup line, are also eligible for our Container Return Program, so you can send your used containers back to us free of charge and they can be reused! 
This makeup remover is natural and simple, yet it can take anything off! I personally love that it doesn't leave a film on my waterline or lashes like some other makeup removers, but it isn't stripping either. It comes in a glass bottle with a metal cap and is plastic free.
Mild coconut based cleansers wash the day away without stripping skin. Made with Cucumber Extract, Green Tea Extract and D-Panthenol to be soothing and extra gentle on sensitive skin. Fragrance free, this has a light green tea scent from the extract. It comes in a glass bottle with a reusable plastic pump. Pick the Refill option if you want to skip the plastic pump top or when you're ready to refill!
This Botanical Toner is packed with extracts to make it naturally hydrating and full of skin loving nutrients like Aloe Juice and Rose Water. Green Tea Extract is the star ingredient of this toner; it's high in antioxidants and has anti-inflammatory properties that can help reduce redness and skin irritation. It comes in a glass container and a metal cap.
Our Daily Face Moisturizer is formulated for all skin types and is sensitive skin friendly. This moisturizer is made with hyaluronic acid and squalene, which gives your skin deep hydration without feeling heavy or greasy on skin. Antioxidant rich algae extract helps to nourish while aloe vera soothes skin. Pick the Refill option if you want to skip the plastic pump top or if you just need a refill!
Completely Plastic Free Solid Skincare
In addition to all the other environmental pitfalls of mainstream skincare products we've mentioned, there's also the fact that shipping countless water-based products creates a lot of emissions. If you're looking for a skin care routine that's zero waste and cuts down on emissions too, give solid skincare a shot!

Many of your fundamental skin care steps can be done in bar form, and still be just as effective! Our very own line of Solid Skincare is on the way. Be the first to know when it launches by joining our email list. Plus you'll earn points on all your purchases along the way!
xoxo,
Brittney Kiera
Content Curator - Zerra & Co.
---