Sustainable Beauty Product Subscriptions are Here!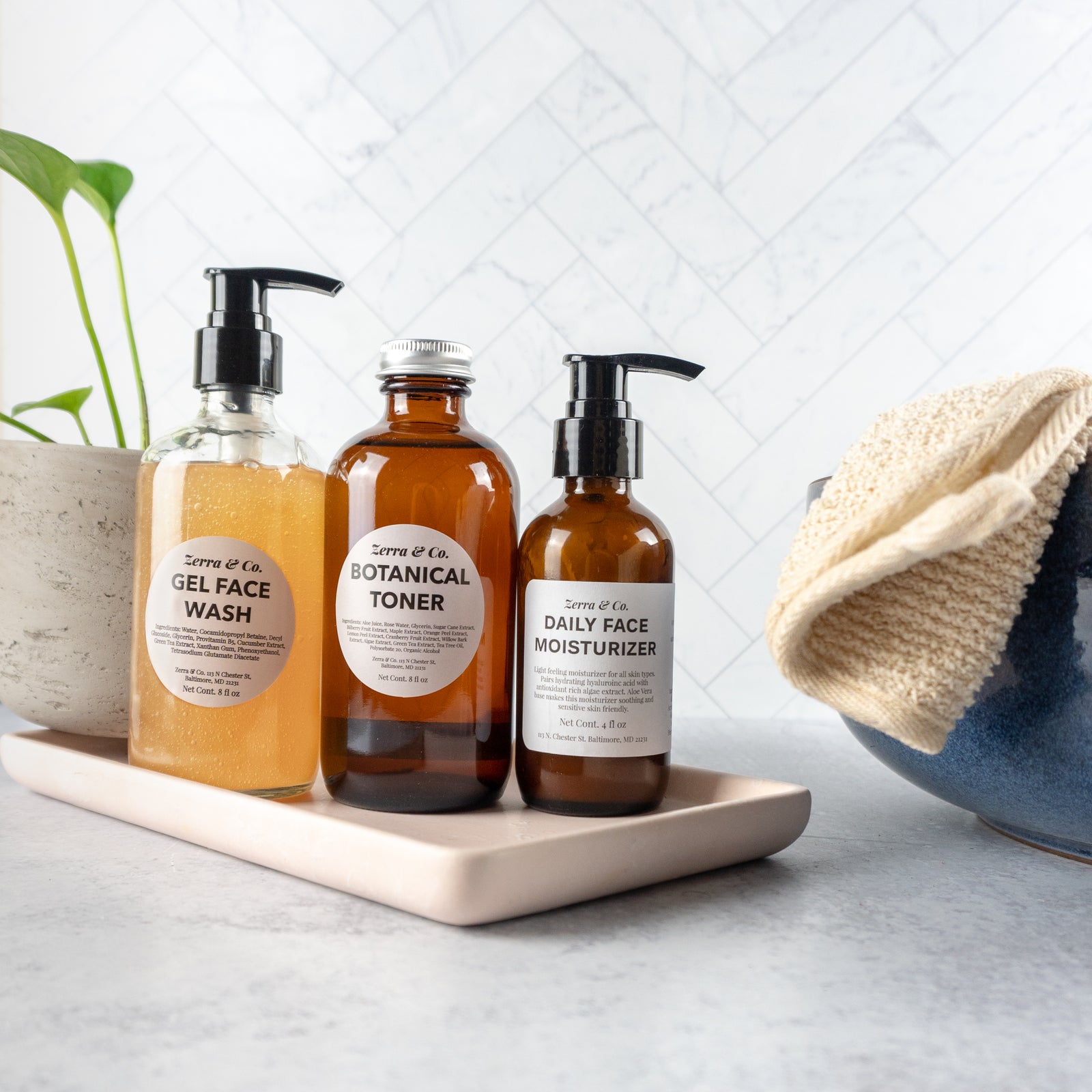 Ever had that moment of finding your favorite sustainable makeup or skincare completely empty with no refill in sight, right when you need it most? We've been there too. And we know the last thing you want to do is go out and buy a not-so-eco-friendly replacement to last you until your order arrives.
Well we're here to make sure that moment never happens again for you - at Zerra & Co., you can now subscribe to receive your favorite zero and low waste beauty products on a set schedule. Plus, you'll also receive a special discount for subscribing!
Why are we offering subscriptions? They help us plan product availability and allow us to easily reward loyal customers with a discount.
Yep, it's pretty much a win-win all around. Here's everything you need to know:
How Subscriptions Work
Subscriptions to your favorite Zerra & Co. products are quick and easy to set up. Plus you can choose the interval that works for you so you won't receive too many or too few products. 
When looking at the product page for the product you want to subscribe to, select "Subscribe and save" and select the time interval that works for you. Then click "add to cart" and complete your checkout! Your discount will be automatically applied to every follow up order.
The Subscription Discount
When you subscribe to your go-to Zerra & Co. products, you can save big up-front and over time! Subscribing to any eligible product will save you 10% on the initial order as well as every subscription order thereafter.
Changing or Canceling a Subscription
Want to change or cancel your subscription? That's also easy! Just log into your customer account and select "manage subscriptions" to change or cancel at any time. 
We know how annoying it is to get stuck with products you don't need, so you can cancel anytime for any reason. We're not a fan of getting locked into something you're not interested in anymore, so we make it as easy as possible to cancel if you ever need to; you can cancel from your account page or if you have any trouble at all, you can email us and we'll do it for you!
Do you have any questions about how to subscribe to your favorite sustainable beauty products? Feel free to reach out to us
at
contact@zerraco.com
.
---