Why We Are Removing Outer Packaging From Our Products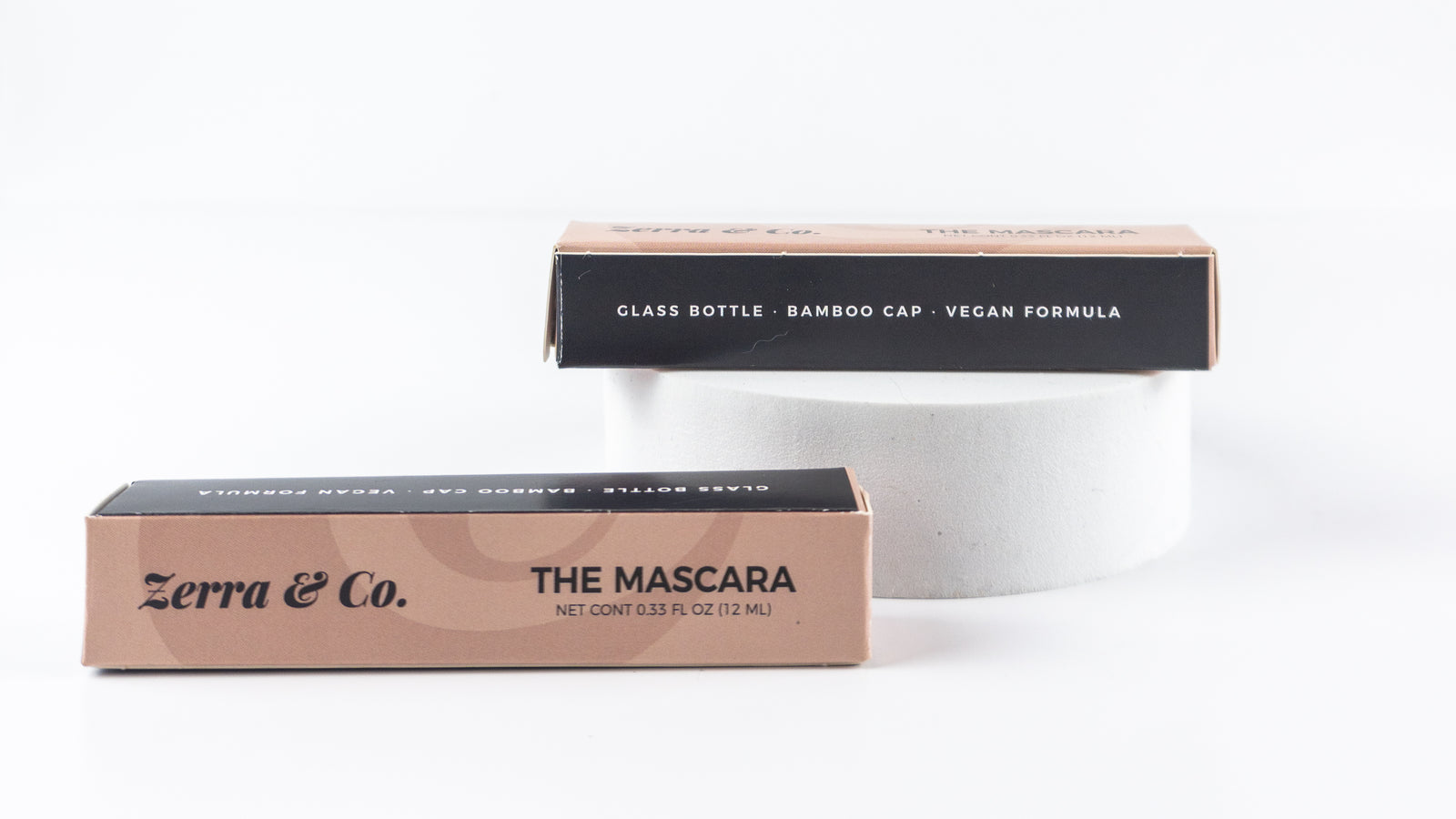 You might notice something a little different when you receive your online orders from Zerra & Co. from now on: we are no longer shipping them with the outer packaging.
And even though our outer packaging was indeed recyclable to start with, forfeiting them altogether is an even bigger win for the planet! Those are the kind of wins we are here for.
Here's why it matters:
Less Packaging & Less Impact
Taking into account the resources that go into creating these cardboard and paperboard packages, the added weight while shipping (the total weight of all of the outer boxes we shipped out last year to online customers is about 22lbs!), plus the potential that not all packages will be properly recycled, we know this is a step in the right direction towards less impact.
At Zerra & Co., we've always operated with the idea that less is more. Less (but better) ingredients with better effects, less novelty with more intentionality, and way less waste than traditional cosmetic brands for more planetary health.
We are continually adapting to apply this concept to our brand as we evolve. So after looking at ways we can be even more eco-friendly and pare down to the essentials as much as possible when it comes to packaging, we decided that the outer packaging on many of our products simply weren't essential. 
Where to Buy Zerra & Co. Cosmetics Without Outer Packaging
As of right now, you can only buy Zerra & Co. products without the outer packaging through online orders directly from our website.
Ideally, we'd like to be able to nix the outer packaging on all of our products, but we are also privy to the idea of progress over perfection in all our low-waste journeys (that means you too, gorgeous). The truth is, there are just some regulations that currently stand in our way of making this possible with our third party sellers. So while there is potential for us to find some solutions to make this possible in the future, for now it's only possible to buy our products sans outer packaging directly through our website.
But, hey, we're excited to have you here anyway!
Other Ways to Be Even More Sustainable with Zerra & Co.
When we say sustainability matters here, we mean it. Here's even more ways you can help create less waste and practice sustainability directly through Zerra & Co.:
Use Our Container Return Program
Did you know you can return any of our glass or metal containers in good, working condition with the lids in exchange for store credit? You can email us at contact@zerraco.com with your shipping address and how many containers you're sending back. We'll email you back with a paid return shipping label. Then you just package up your containers and drop them by any USPS location! Upon receiving your containers we make sure they're in reusable condition, and if they are we clean them and reuse them.
Pretty cool, right?
Learn more about our Container Return Program.
Get Refills Locally from Our Third Party Sellers
You may not be able to buy products without the outer packaging directly from retailers, but they are still a fantastic resource for supporting small businesses and getting your refills! You can find out where local sellers are and which ones sell bulk refills directly on our website with our store locator! Just head to our Where to Find Us page and make sure to click the box for "Sells Bulk Refills" to see where you can fill up your containers! 
Buy Refills Online
If you don't have any retailers near you that sell refills, you can also buy refills directly from us! These options such as the Gel Face Wash Refill and the Liquid Lotion Refill don't have the plastic pump top, so you can reuse the one you already have. We also have refills available for our Neutrals Eyeshadow Palette and Pressed Mineral Blush so you can restock on individual colors!
Overall, always remember: progress over perfection, and we look forward to changing the cosmetic industry for a better and more sustainable future alongside you all!
xoxo,
Brittney Kiera
Content Curator - Zerra & Co.
---