Black Friday, Cyber Monday, and Sustainability: 5 Ways to Consciously Shop This Year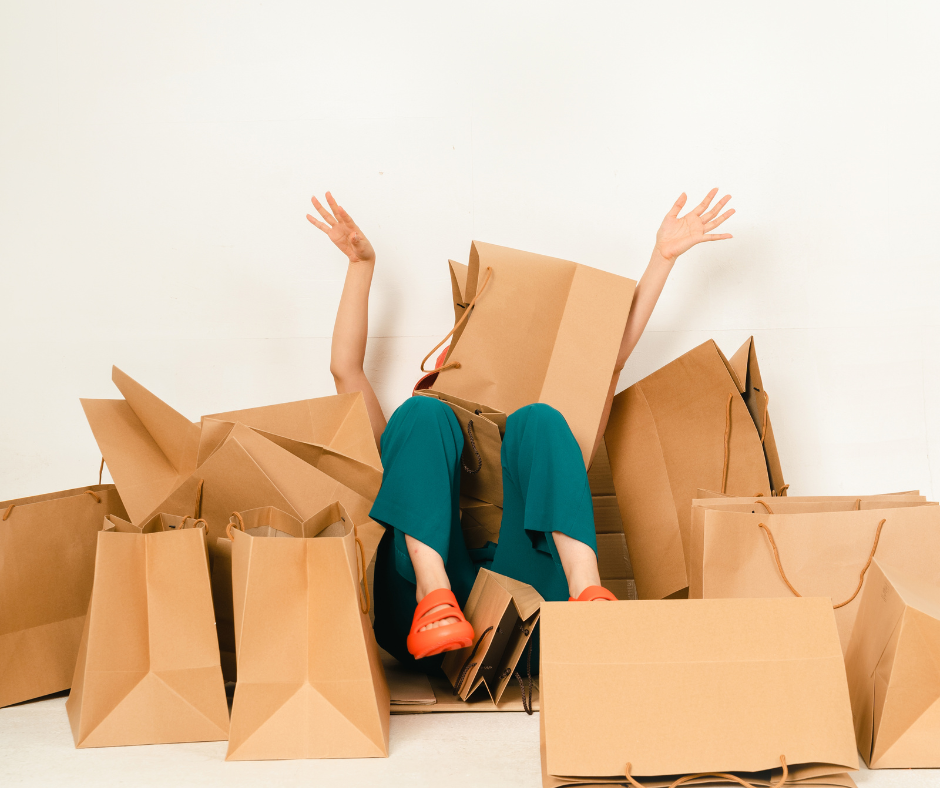 Companies (including ours and other eco brands, let's be self aware here) spend a lot of money to get you to spend as much as possible on Black Friday and Cyber Monday. The issue with this push is the pressure it puts on consumers to buy fast, buy impulsively, and over-buy.
As a brand that puts sustainability at the forefront of our values, we want to help our customers shop consciously instead of putting profit first.
And as much as we'd like to say "let's ALL just opt out", we also understand that in some cases, Black Friday and Cyber Monday provide an opportunity for people to purchase gifts or even essentials they wouldn't otherwise be able to afford. This is especially true for many eco-friendly brands that might be less accessible outside of these sales, but we want to support nonetheless. 
Let's face it: these shopping days are ingrained in our culture, and if we can encourage everyone around us to shop as consciously as possible within these events vs. gatekeeping or shaming those who choose to participate, we can collectively change the tide instead of turning away from it.
So whether you choose to shop on these days or not, there are many ways to practice conscious consumerism! Pass these tips around to loved ones and let's change the tide in the years to come.
First and foremost: if you celebrate Thanksgiving, be mindful and enjoy your time with family and friends! Don't let the consumerist holiday of Black Friday or Cyber Monday dig into the time with the people who matter most.
With that said, let's get into some top ways to shop consciously this holiday season.
1. Make a List, Check it Twice
Make a list of the people you're shopping for (including yourself!) and the gifts you'd like to give them ahead of time. Throughout the year, keep a list in your phone, a notebook, or even a spreadsheet of gift ideas and the brands you'd like to purchase from. This will help prevent panic buying when Black Friday and Cyber Monday finally roll around - you'll know exactly where to go and what you're looking for! Just make sure you stick to it!
2. The Early Bird gets the Deal
Shop sales before they even start! Most companies publish their deals before they begin so you can prepare and figure out what you really want. This will help you go into sales prepared, with peace of mind, and help prevent impulse buying. Subscribe only to the brands you really love so those emails don't get buried beneath brands you don't really care for. You can also keep a list of those brands and their websites so you can start checking in in the weeks leading up to Black Friday/Cyber Monday.
You can join our newsletter here!
3. Shop Slow
Companies are starting to tune in to the fact that shoppers don't love being pushed into shopping for just one day. Nowadays, these sales start early or last a few days longer than just one day. If you find any deals you weren't expecting or haven't had time to think over, and the sales dates allow, add it to your cart and think about it for at least 24 hours. Ask yourself if you'll use this item enough times to justify owning it. Consider if your recipient will really love this, or you're only getting it because it's cheaper. If the sale is quick and you aren't given much time to think it over, ask yourself if it's within your budget AND within your values.
4. Take a Deep Breath
Remember, companies run sales all year long. While it's possible the prices may not be as good, there will still be plenty of opportunities to get an item at an affordable price during Christmas sales or next year. Actually, in many cases Christmas sales or post holiday sales actually compete pretty well with Black Friday and Cyber Monday deals. So if you miss your chance, take a deep breath and ask yourself if you'll really be thinking about this item when you're enjoying your holiday festivities. Often, the answer is no!
5. Opt Out
If Black Friday and Cyber Monday shopping isn't your thing and you can afford to shop outside of these sales, it's totally fine to opt out! Don't feel pressured to participate just because companies are telling you that you have to, or because everyone around you is participating. Spend those days doing something you really love, or start a new tradition of making handmade gifts instead!
If you're choosing to participate in Black Friday/Cyber Monday deals but want to buy sustainably, check out our Eco-Friendly and Zero Waste Gift Guide for sustainable gift ideas your friends and family will adore. We will be running our own sales on Black Friday through Cyber Monday to offer sustainable alternatives to traditional beauty gifts, so be sure to check back if eco-friendly makeup and skincare is on your list!
xoxo,
Brittney Kiera
Content Curator - Zerra & Co.
---