Fast Beauty and It's Environmental Impact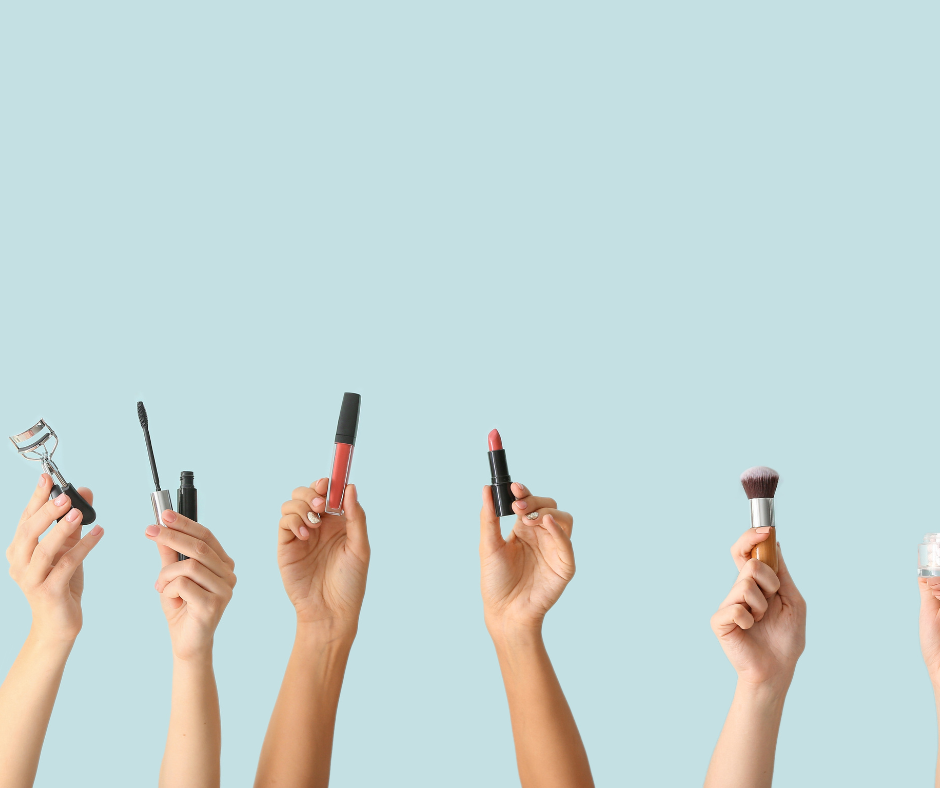 As the dark truth surrounding fast fashion is trickling into the mainstream, there's been a new awakening of environmental awareness. Collectively, we are beginning to realize just how much the cheap thrills in the world of fashion are contributing to landfill, pollution, and unethical labor.
But it doesn't end with your closet - the beauty industry thrives on ever evolving trends too, and makes millions off of selling products that will be tossed next season, just like the fashion industry.
With the absolute explosion of social media and subsequent rise of beauty and makeup influencers, we are faced with a barrage of the latest and greatest makeup and skincare must-haves every time we open our phones. 
"TikTok made me buy it" has gone mainstream, and the turnover of trends has never been higher. From how you should be wearing your brows to whether your lips are matte or gloss, what's hot seems to cool off real quick these days.
What is Fast Beauty?
Like fast fashion, the point of fast beauty is to move quickly and cheaply through as many trends as possible, offering as many products as possible. It keeps people feeling like they constantly have to keep up in order to stay "relevant," and keeps the cash flow flowing for beauty brands.
Think brand collabs like Disney themed eyeshadow palettes, heart shaped packaging for Valentine's Day, and even makeup palettes for the latest blockbuster movie. And it doesn't end with makeup; holiday scented lotions, trendy skincare fads, and seasonal packaging makes the rounds in the skincare industry too.
The problem is, this constant turnover of new products means a big environmental impact, from production all the way through to end of life, which is usually in a landfill.
The Environmental Impact of the Beauty Industry Might Be Worse Than You Think
It's estimated that the global beauty industry produces more than 120 million units of packaging each year, and packaging accounts for 70% of the industry's waste. Just in the U.S, 7.9 billion units of rigid plastic were created for the cosmetic industry.
What's worse is even though many beauty brands know the extent of their impact, they often hide behind greenwashing in marketing to make consumers believe they are actually environmentally friendly. They might highlight that their packaging is recycled or maybe even made with partially recycled materials. While this is better than doing nothing, it's such a small step towards what needs to be done.
Even if it's packaged in recycled packaging, trendy products create a lot of waste. Holiday sets, valentines day exclusives, mini gifts, and wild colors inspired by internet trends are almost all destined for landfills: unfortunately only about 9% of plastics actually get recycled, according to the EPA. 
Given the hard-to-clean design of tubes and dispensers along with the various types of plastic - which may be hard or impossible to recycle - of many beauty products, we expect that number to be even lower for beauty products.
And even when small efforts are made to create more sustainable packaging, if the product itself isn't designed to be enjoyed more than a single season (or even a day - yikes), ultimately it's just greenwashing.
How to Keep Your Beauty Routine Sustainable
Although the current state of the beauty industry is more than disconcerting, the good news is that you don't have to give up your beauty routines entirely in order to avoid fast beauty.
Here are a few of our favorite tips for creating and maintaining an eco-friendly beauty routine.

Choose products with reusable packaging.
Instead of cycling through entire products as seasons and trends change, opt for products with reusable packaging such as our Bamboo Compacts or The Neutral's Palette. That way, as seasons, color trends and your personal preferences change over time you'll be able to replace the shades but reuse the packaging.
Shop from companies that offer closed loop programs.
Look for companies that offer take back programs, such as our Container Return Program. We make it easy to return any of our eligible containers to us so we can reuse them and keep them out of landfill.
Use what you have.
The most sustainable products are the ones you already have. Don't feel like you immediately have to go out and buy sustainable products from the get-go. Use up what you have and do your best to dispose of the containers as sustainably as you can. Wash and dry what is accepted in your curbside recycling. Many local makeup stores also have drop off bins to recycle most other makeup and skincare containers.
When it comes to seasons and holidays, challenge yourself to find creative ways to use what you already have! With a little imagination, you can repurpose your products in new ways, such as a blush for an eyeshadow, or a cream eye-shadow as a blush or lip stain. 
We always have fresh ideas for makeup and skincare routines on our Pinterest page if you need a little inspiration.
Find what works the best for YOU.
Whatever the newest trend is isn't always going to be the best option for you personally. Remember that your makeup routine is an opportunity for self expression, and your skincare routine is an act of self care. Take the time to find which makeup looks you feel the best in, which shades really compliment your features, and what skincare products work best for skin. Because once you find your "just right" beauty routine, you won't be tempted by all the latest fads.
Prioritize buying sustainable basics.
Finding your favorite sustainable basics is a fantastic first step towards creating a zero waste or low waste beauty routine. Switching out conventional basics such as plastic mascara tubes and lotion bottles for products like our very own The Mascara which comes in a glass tube or our Liquid Lotion in refillable glass bottles will significantly reduce your impact.
Some of our other favorite sustainable basics are 
xoxo,
Brittney Kiera
Content Curator - Zerra & Co.
---