How to Have an Eco-Friendly Holiday Season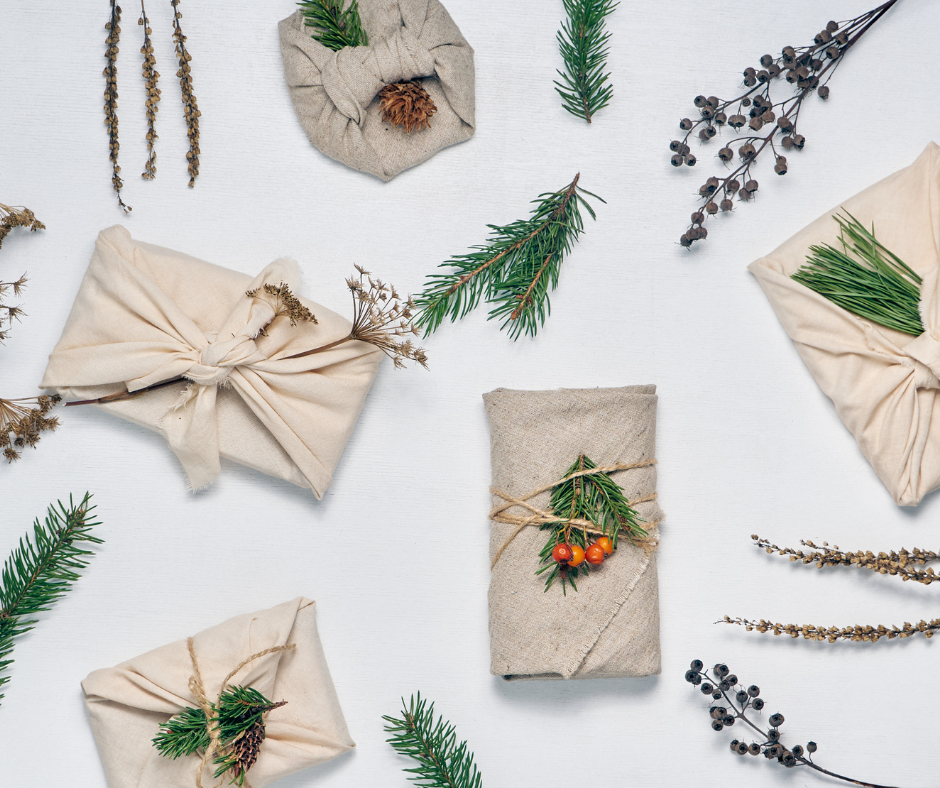 How to Have an Eco-Friendly Holiday Season
The holiday season carries so much to be excited about, from meaningful gifts being passed around, to festive decor, to family traditions, and even the dimly lit nights cuddled up inside. But it can also bring certain stressors too, like the mad dash to find those meaningful gifts or the challenge of keeping holiday waste as low as possible. 
If you're dreading the waste that comes with the holidays as much as we are, try some of these tips to help keep waste down and holiday cheer at an all time high.
Shop Early, and Shop Intentionally
Really prioritize getting your shopping done early, and it can make all the difference. When you give yourself more time to think about and shop around for your gifts, you're able to be much more intentional about what you buy and who you buy from. 
This also gives you a better opportunity to shop small and allow for longer shipping times, avoid items selling out at the last minute, and find the eco-friendly brands you'd really like to support. Of course, check out Zerra & Co. for all your sustainable makeup and skincare needs, but also check out some of our favorite eco-friendly brands to support.
Use Wish Lists
I'm not sure why we stop writing wish lists once we become adults, but it's a practice we should all carry into adulthood! Use wish lists for yourself, and ask for them from family members. Not only does it take the guesswork out of gifting, it also means less returns, and more smiles! 
When we use wish lists, we're avoiding last minute impulse buys and everyone is receiving gifts they will actually cherish and use.
Looking for eco-friendly items to add to your wish list? Check out our eco-friendly and zero waste gift guide.
Opt for Sustainable Gift Wrapping
There are many different options for sustainable gift wrapping, so choose the option that fits best into your lifestyle and brings you the most joy! Some people opt for no gift wrapping and that works just fine for them, while others find joy in wrapping gifts festively. Here are a few ways to wrap your gifts more sustainably:
Use gift bags over wrapping paper - they are easier to reuse and higher quality ones can be used many times over or repurposed.

An even more sustainable "gift bag" is a reusable tote bag!

If you prefer wrapping paper, look for paper (not plastic lined) wrapping paper that is marked as recyclable. You can pair it with compostable washi tape or wrap it with string instead of conventional tape.

Salvage brown packing paper throughout the year, fold it neatly, and use it as wrapping paper when the holidays roll around. You can dress it up with string, ribbons, and other festive tidbits like dried oranges or pine sprigs. This is my personal favorite!

Use the

furoshiki method

to wrap gifts in fabric instead of conventional wrapping paper. The fabric can be reused for years to come or repurposed into new projects.
Buy Gifts Second hand
This can require a bit more time and planning, but keep an eye out at local thrift shops on online marketplaces for gifts your loved ones would cherish. Buying second hand limits production and packaging waste, and you can buy higher quality gifts at lower price tags. With a little extra care, you can give a gift a whole new life!
Put Together Eco-Friendly Gift Baskets
Give your gifts a personal touch by putting together special gift baskets with eco-friendly products each person would really love. Gather baskets from thrift shops and skip the cellophane wrap; decorate the basket with repurposed ribbons or thrifted ornaments instead.
Here's everything you'd need to put together a self care gift basket from Zerra & Co.:
A thrifted or repurposed basket or box.

Compostable paper shreds - you can reuse the paper shreds that come in Zerra & Co. shipments.

Our ultra moisturizing

Facial Oil

.

A

Lotion Bar

along with a

Lotion Bar Tin

.

A face mask from Zerra & Co. - choose from

The Green Tea Radiance Mask

or the

Activated Charcoal Detox Mask

.

A sustainable bath product, such as the

Pink Rose Bath Salts

or the

Walnut Body Polish

.
Swap out Cheap Stocking Stuffers for Sustainable Ones
It's easy to feel the pressure when it comes to stockings, and end up stuffing them with cheap (often plastic) toys or knick-knacks because we've run out of time and ideas. A more sustainable option is to choose fewer, better quality gifts.
Here's some swaps for eco-friendly stocking stuffers:
Instead of packaged sweets, try homemade baked goods wrapped in compostable parchment paper or paper bakery envelopes

Instead of conventional chapstick in plastic containers, try

Tinted Lip Balms

or The Balm, which come in recyclable paperboard tubes.

Swap out conventional makeup stocking stuffers for more sustainably packaged makeup, like

The Gloss

or

The Mascara

, which are packaged in glass tubes and have bamboo lids. They have minimal plastic components and are eligible for our

container return program

once they are all used up!

Instead of plastic toothbrushes, give out bamboo ones.

Swap cheap christmas decor for a DIY or personalized ornament they'll keep forever. 
Have any questions about any of our products? Feel free to reach out to us at contact@zerraco.com and we will happily help you out!
xoxo,
Brittney Kiera
Content Curator - Zerra & Co.
---